GTA 5 Online is set to see a steady stream of weekly updates, while fans have learnt more on two of the most exciting map expansion mod projects currently under development.
Last week saw the first of a series of new weekly GTA 5 Online updates arrive.
Like in the past, Rockstar look poised to fill the next few weeks with bits of new content, ahead of a big summer launch. We already know that a gun runner DLC content drop is being worked on for PS4, Xbox One and PC but that's not arriving yet.
Ahead of its release, fans can expect a range of new vehicles, Adversary Modes and other miscellaneous items. Last week saw a new vehicle and additional items for the Content Creator tool make their debut, including the The Hijak Ruston. The new ride costs around $430,000, while the new creator Content expands stunt race features.
Stunt Races recently received a big addition through the Special Vehicle Circuit update, with the Rocket Voltic, Ruiner 2000 and Blazer Aqua becoming available, as well as new Props designed to highlight their unique abilities, including Hurdles, Boost Refills and Explosive Crates.
Rockstar are reportedly planning to launch the Ruston first, followed by the Infernus and finally the Turismo. And while we can't guarantee it will launch alongside a new Adversary Mode, there is a chance that the new Resurrection dodgeball-type game could land later this week.
It will likely be followed by Top Down, described as a nostalgic homage to the 2D GTA era with some explosive twists. It could also be followed by new vehicles that haven't been announced.
Away from Rockstar's official content, fans can look forward to TWO new map expansion projects being worked on by ambitious mod developers, arriving later this year.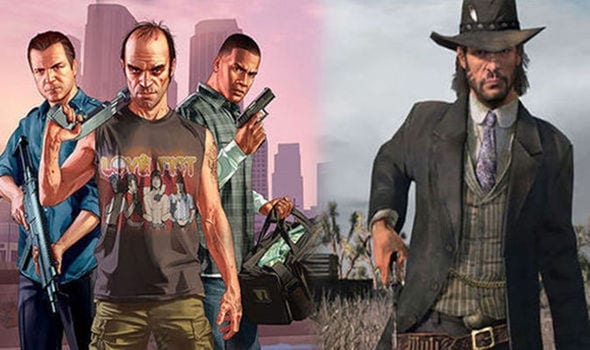 Fans are bringing the original Red Dead Redemption and GTA IV Liberty City maps to GTA 5, via a new mod project on PC.
The developers want to bring the full Red Dead Redemption map to GTA 5, and will unveil additional content at a later date.
This will include graphical updates and improvements, as the developers take advantage of new shaders.
Red Dead Redemption V is aiming for a summer release date, but only in beta form. The download size is roughly 2GB. Fans can expect a trailer soon, but only when the map is ready to show off.
Open IV, meanwhile, are working on the Liberty City map mode, and recently released an update on the project. A new version of the Open IV mod tools has been released, which means that certain projects have needed to be delayed.
A message on the official site explains: "It was almost a year since last major OpenIV release, because of that, we decided to delay some features, move them into future versions and make release with current state.
"This is means our original schedule for the first half of 2017 will be slightly changed. Instead of one OpenIV 2.9.1 release, we are going to have several 2.9.X versions before OpenIV 3.0. Unfortunately, this also means our Liberty City in GTA V modification also behind the schedule, but we still hope to release first beta around late spring. We hope you can understand our decision."
Software engineer Yuriy Krivouchko has confirmed in the past that the new mod when released, will need to load in a copy of GTA IV you already own to make it possible to add the giant new landmass.
Source: Express.co.uk