Trekkies rejoice! You can now actually print out your beloved ship from Star Trek Online…
Perfect World Entertainment Inc., a leading publisher of free-to-play MMORPGs, and Cryptic Studios announced a partnership with the San Francisco-based integral reality company, Mixed Dimensions, to introduce custom 3D handcrafted starship collectibles, captured directly from the PC version of Star Trek Online. This March captains will be able to select from nearly every starship available in the game and have a customised, 3D-printed, hand-painted model delivered directly to their doorstep. Additional details, including pricing, will be announced soon.
"We are absolutely elated to expand Star Trek Online to the physical universe," said Stephen Ricossa, Executive Producer for Star Trek Online. "Our new partnership with Mixed Dimensions will allow our community to immortalise their favourite starships. We can't wait to see the reaction from our captains when the first wave of ships begins to roll out."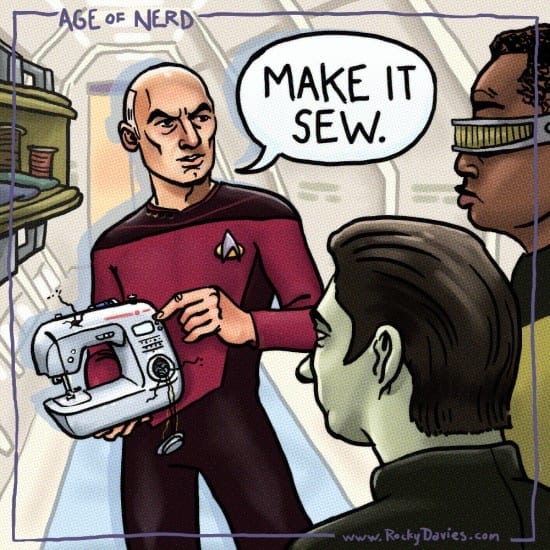 After players design their own starship from within the game, they can upload their model to the GamePrint web site, where they will be offered several different purchase options. Captains can commission one of the company's master artists to hand paint an incredibly detailed, 12" resin high-end collectible version of their starship. They can also order a single-colour version or a primed model, which allows them to paint the entire starship themselves. For those who prefer to stick with the classics, GamePrint will also offer completed models replicating 20 of Star Trek Online's exclusive and most popular starships.
To download and play Star Trek Online today for free, visit www.playstartrekonline.com.