Intel are (probably) soiling themselves right now
AMD may have established themselves as an excellent choice for content creators (and many gamers) with their multi cored & threaded high value for money desktop CPUs, but laptops have been a different story.
Despite the potential synergy with Apple, who exclusively use AMD GPUs in their MacBooks, Intel are the only smart choice for laptop-spec CPUs right now. It's nothing personal, it's just down to balancing: cost / performance / battery life / thermals. In the overall, Intel have had a comfortable performance lead over the competition.
That was until Ryzen 4000 came along…
AMD were already riding a 14 year high in the desktop space, acheiving a share of 40% against the once completely dominant Intel, and now they're moving in for the kill by attempting to steal the lucrative laptop market. Here's why Intel should be worried. VERY worried.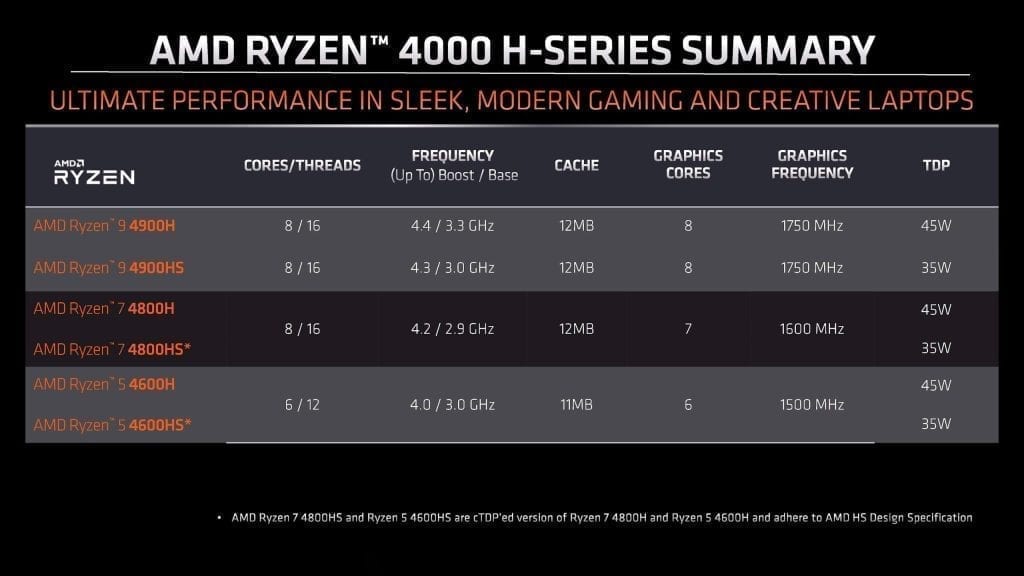 Well that's just a load of numbers, right?…Wrong!
It's the emerging story behind those numbers which is getting everyone unnaturally excited. Every benchmark of these chips tells a similar story – near desktop level performance, whilst keeping power draw (TDP) massively lower than Intel equivelants – which equals lower thermals and much longer battery life. *mic drop*.
It's the hugely lower power draw when compared to Intels laptop CPUs which is the single most impressive feature of this new family of chips and it massively complicates Intel's task in matching Ryzen 4000s incredible bench scores. This is because it's not just about adding in higher boosts and more cores/threads to match their rivals numbers, it's about doing it while significantly lowering power demands – which may not be possible without a dramatic die shrink.
And with Intel still stuck at 14nm while AMD cruises along at 7nm fabrication, this is going to be a massive struggle for team blue.
So what's the catch? Well your product choices are severely limited (for now)
Companies plan their products well in advance, with manufacturing and distribution taking many months to formalise and process. And because Intel have been by far the safest choice in recent years, hardly anyone commited to putting the Ryzen 4000 architecture in their machines – despite positive signs about performance from early testing. To be fair, OEMs were never going to commit en masse before seeing the final product. Now that they have however, expect some frantic attempts to refresh their lineups – that's how good these new Ryzen chips are.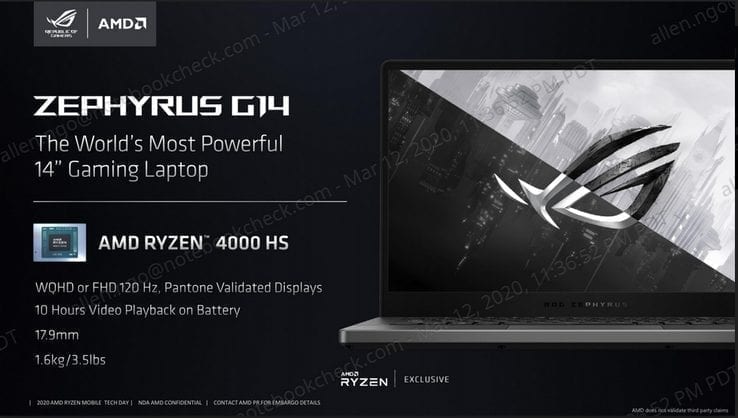 In the meantime, there are a few laptops you can buy sporting Ryzen 4000.
First out of the gate was the Asus ROG Zephyrus G14, a gorgeous little machine with a unique (and let's face it, totally pointless) customisable light grid on the back of the lid. This sports the Ryzen 7 4800HS in it's standard configuration.
And coming this week is a pair of Asus products from their premium budget line (is there such a thing??) TUF Gaming series – the A15 and A17.

The standard spec ASUS TUF FA506IU will get you:
Display—15.6-inch IPS display (144Hz, 1080p)
CPU—Ryzen 7 4800H
GPU—GeForce GTX 1660 Ti
RAM—16GB DDR4
Storage—512GB NVMe SSD
Wireless—Wi-Fi 5 (802.11ac + Bluetooth 5)
Webcam—HD
Ports—2x USB 3.2 Gen 1 Type-A, 1x USB 3.2 Gen 2 Type-C, 1x USB 2.0, 1x LAN, 1x HDMI 2.0b, 1x 3.5mm combo audio
Battery—90 Whr
So if you've been hankering after a new gaming laptop do yourself a favour, wait! Or get yourself one of the Asus products listed above, Because as of right now, Intel based machines are dead in the water.