Shady cyber-ultra-geeks across the globe are buying up all the high-end graphics cards, and I mean like ALL the high-end graphics cards.
There's barely a morsel of a good deal to be had right now for ordinary gamers who want to, you know, play games with their computers – not turn them into bloated currency mining slaves, churning through dodgy deal calculations 24/7.
You see, some nerd worked out that these cards are incredibly useful at handling the intense computational tasks that effectively mining digital currencies requires. Now that that cat is out of the proverbial bag, power hungry basement dwellers everywhere are buying up cards quicker than a 'Biggest Loser' contestant raids the cookie jar once the cameras stop rolling.
So much so in fact that retailers the world over are being encouraged to change their policies on how and who they sell their meagre stock of precious GPUs to.
Such as, limiting cards to one per customer or, and I'm not joking, politely enquiring as to the nature of their purchase. For example, approving the transaction if you can show you are going to use it in your shiny, new, and perfectly innocent gaming rig, whilst declining if you consider yourself to be the next Basement Blofeld, cackling something about a 'million dollars' with your pinky at your lip.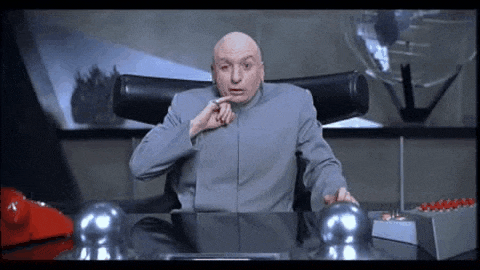 How the retailers hope to achieve this seemingly impossible feat of deduction, when all one needs to do is lie about the products intended use, is anyone's guess. Good luck there pal…