A super easy one stop way to record your stuff, for amateurs and pros
One of the most useful tools I have started using in recent years is a screen recorder. For all those times when you want to quickly grab something from your screen without having to use tedious or shady download tools, screen grabbing software is an absolute must if you wanna be quick, efficient, and are downright lazy like me.
It can be bloody annoying when some of these programs add to that general tedium via a poor UI or limited functionality. Fortunately, in the case of EaseUS RecExperts, neither of those issues exist. My laziness is thoroughly intact. Huzzah.
What's so good about it then?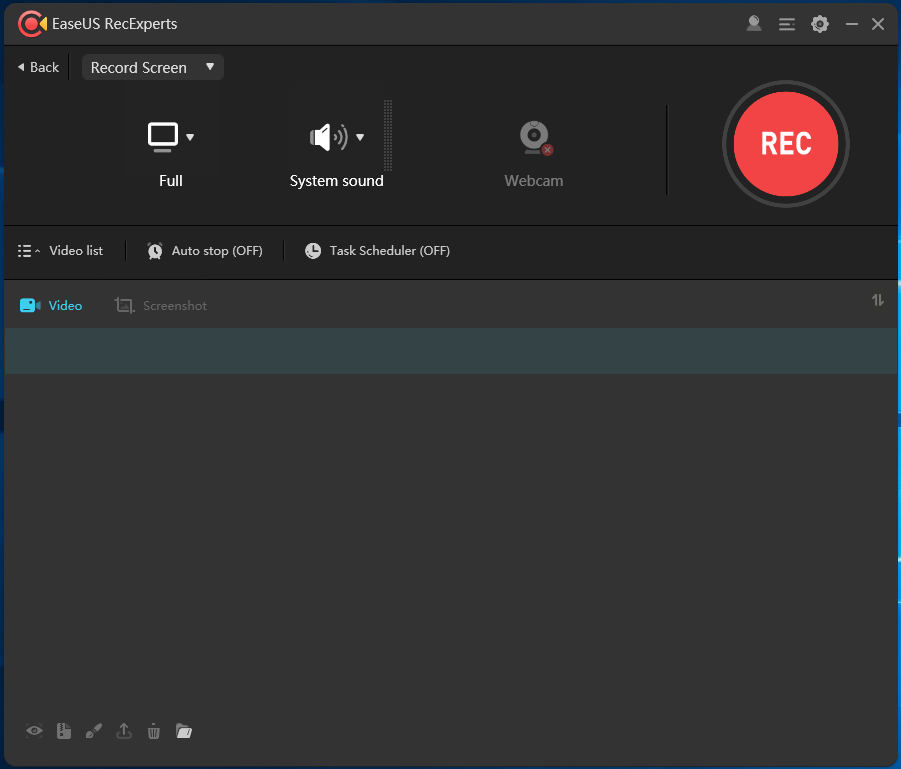 RecExperts may be an awkward name for a program, but nothing about it's interface is. The pop up rectangle the program presents is straight forward and is non-obtrusive to your screen space. The massive record button, along with the other basic functions – screen, microphone and webcam – are clearly and intuitively labelled. No instructions required here (unless you really are a computer noob).
The screen option let's you choose how much of which screen (if you have multiple) you want to record and at what resolution – which is only limited by the output of your display.
Mic input wise, you can control multiple audio lines and define exactly what volume you want from each source. So you can attain a nice balance between background sounds and your own dulcet tones.
Best of all is the webcam recording function which actually applies to any type of camera you can connect, including DSLRs. So you can pretty much mix an entire video live, combining your screen grab with a postage stamp of your mug overlaid where you want it. Again, RecExperts scores highly on my 'support the laziness' meter with features such as these.
Yeah yeah, but what about gaming??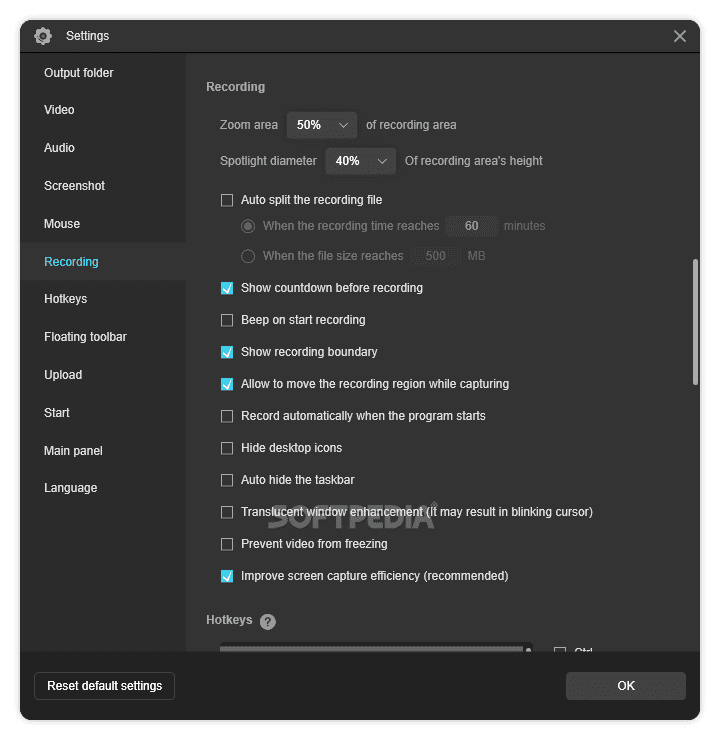 Fear not, impatient streamer, for EaseUS have you covered here too.
The software includes a specific game recording functionality that automatically detects your game screen and can be customised in all the same ways as a standard screen grab recording. You can also define what frame rate you want to capture at, if matching the game you're playing is important to you.
I created brief test recordings of a variety of PC games (DOOM Eternal, Civ VI, F1 2019, GTA V) and the default quality was very acceptable. A decent bit rate without choking the CPU or filling up my SSD too much.
Again, I must emphasise how well designed the interface is. It's super simple yet offers (almost) all the bells and whistles you could want to create a high quality recording without the need for editing. Your gaming will be well represented, friend.
Final thoughts
I really liked this software. It's quick, easy to use and non-invasive. It's also easy on system resources. The number of simultaneous inputs is also a bonus, making your life that bit easier if you want to throw together videos on the fly.
It's not perfect though – sometimes it doesn't always recognise your game screen if you keep minimising out of your gameplay, so you need to be mindful to check it's still ticking along. A handy preview window can help with that. It would also be nice to have more detailed controls over audio recording, such as a decibel meter. It would also be cool to be able to add effects such as compression and mastering as you go.
Overall though, it's definitely my favourite screen recording app as of right now, and I definitely recommend you check it out if you're desperate to strut your stuff, technologically speaking.
Go on, purchase a copy of EaseUS RecExperts today. It's good shit.