Ok let's get one thing straight, I don't usually like mechanical keyboards.
The loud clang just grates with me (he's clearly not a REAL gamer, I hear you snort with contempt) so when GameMax asked me to review their latest Strike mechanical keyboard I wasn't looking forward to the noise – "the hills are alive, with the sound of TYPING!!" I was not heard singing.
However the people at GameMax seemed very nice and it had admittedly been a few years since I reviewed one so I thought sod it, it seems to be a neat keyboard on the outside so why not try it out.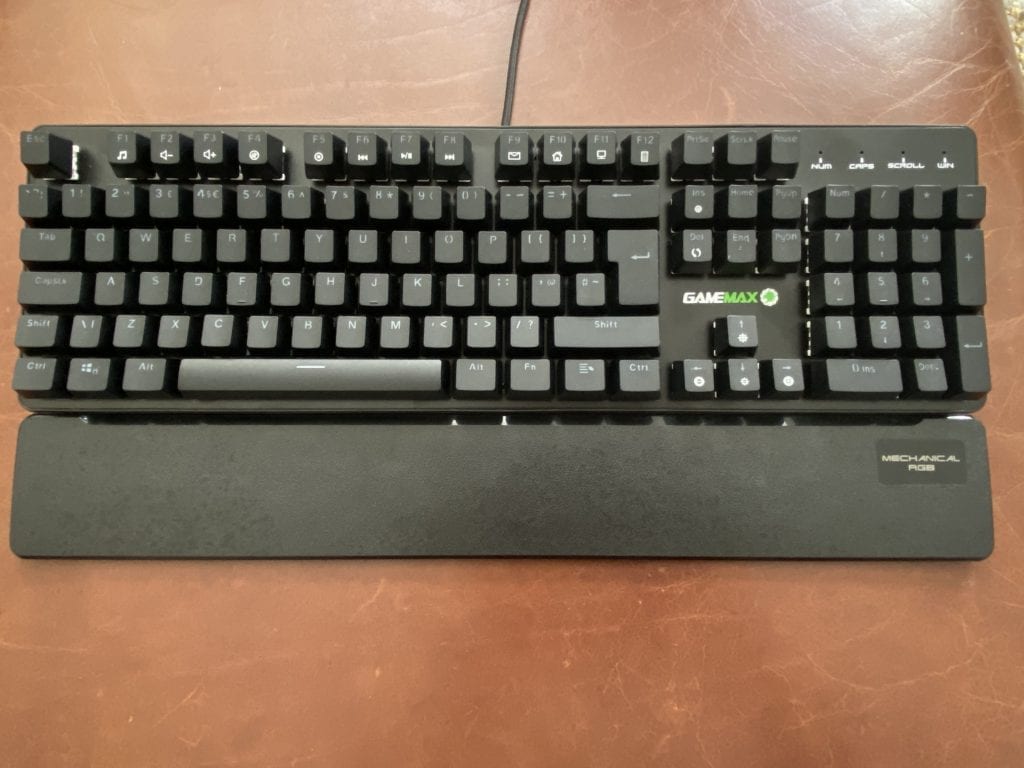 Before I give you my thoughts on the usage experience I should point out that this is a particularly reasonable piece of kit price-wise. It retails for around £40 which for a mechanical keyboard with customisable RGB lighting and a decent build quality is a good deal.
It uses Outemu red switches (I have no real clue about the different switch types to be honest) which apparently is a great budget alternative to cherry mx switches (if you say so, still no idea). Fortunately these keys are quieter than many I've previously experienced – hallelujah!
To my fingers the travel feels quite pleasant, although obviously deeper than the wireless chiclet keyboards I normally use (I know I'm a heathen, get over it).
One issue for me is the height of the keyboard – with the keys standing very proud of the thick base, my wrists are beginning to ache as I write this as my hands have to rest at a more acute angle than I would consider ideal.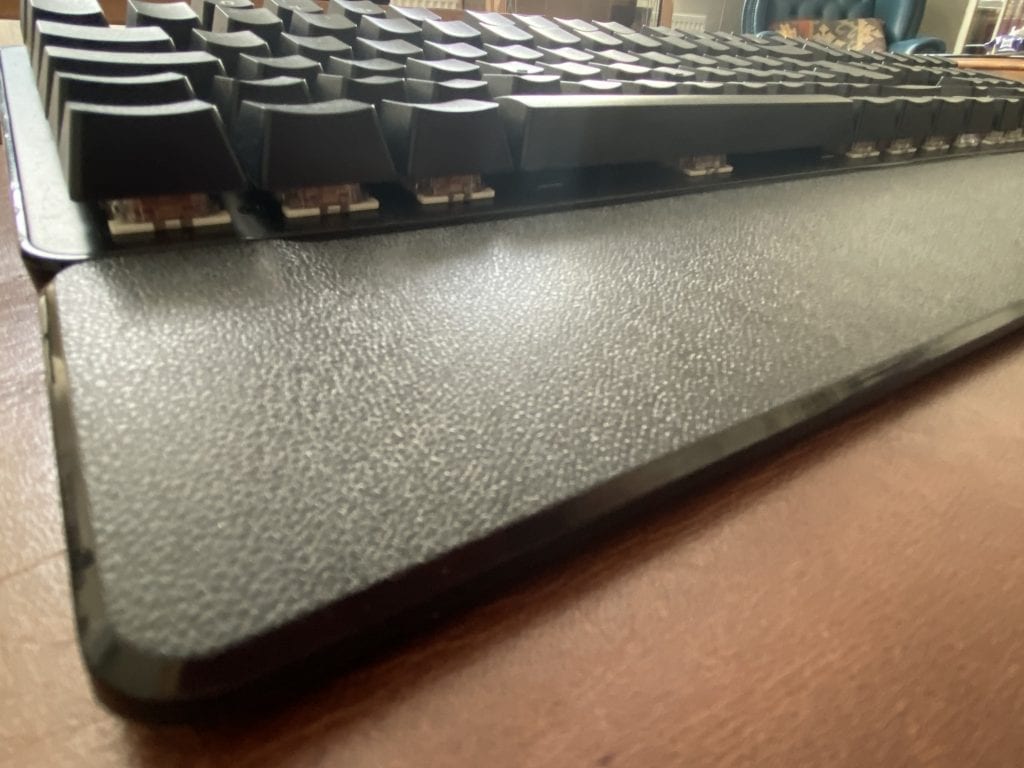 This is made a little easier by lowering the feet at the back to flatten the angle. The wrist support offers a nice rest to my slightly achy wrists which is what I was hoping for – however the bevelled edge where the grippy area of the support meets the outside is digging in as I move my hands across the keyboard. Bummer.
Now I've put the feet back up and with the higher angle the keyboard is probably at its best for my typing style. Still the plastic surface of the rest textured to mimic leather could be a bit distracting as it rubs on your wrists. I'd recommend removing the rest altogether and trying something softer.
So overall, typing is ok. There's no signs of crosstalk/chatter (thanks presumably to the anti ghosting tech onboard) which is a welcome relief based on prior experiences. Having said that, the height feels too much and the plastic edges may cause marks to your palms.
Of course this is a gaming keyboard and here I found the experience to be perfectly pleasant and responsive. The RGB lighting is effective and distance between keys good for those quick transitions in competitive scenarios. The keys feel solid and there's no wobble or inconsistency between strokes. For the price this is very solid.
There's no software customisation options for lighting but it does offer 13 different modes to choose from, so it's not like you can't make it look the way you want. Again, this is a budget keyboard so you can't expect everything.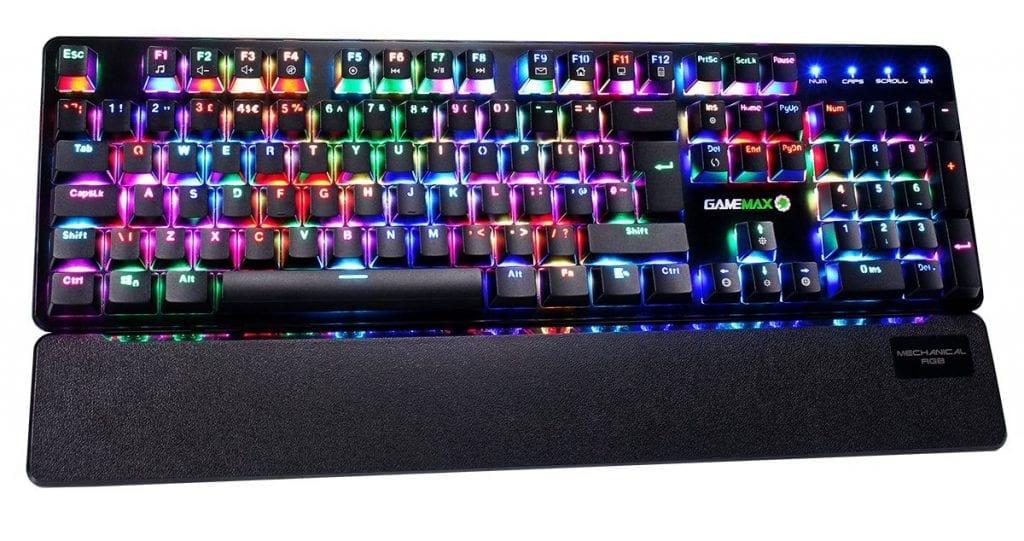 Overall I enjoyed my experience with the GameMax Strike, at least as a gaming keyboard. Typing wise I wouldn't choose it due to the high angle and hard edged wrist rest, but I doubt most people reading this consider typing to be a big purchase factor.
For £40 it's a decent choice due to its springy semi-quiet switches, anti-ghosting tech and decent lighting customisation options. Definitely worth a look if you're on a tight budget.
I wrote this review on the GameMax Strike Keyboard.
For a shit ton of great gaming hardware deals visit: www.fiercepc.co.uk