Paul Hogan would be proud.
It might seem crazy to try and play the god of all FPSs, CoD, without ever using a gun, but a serial throat-stabber going by the YouTube handle ThreeKnivesOnly has become the first and only player to hit the Master Prestige level in Call of Duty: World War II whilst only making use of stabbing weapons – an insane quest he has been pursuing annually since CoD Black Ops back in 2010.
This nifty-knife-nerd told Kotaku: "The main reason I was inspired to knife only was during a Search and Destroy match on WMD a random guy in the lobby hit a straight up tomahawk bomb defend…I thought it was the coolest thing ever and it sparked my interest for using knives."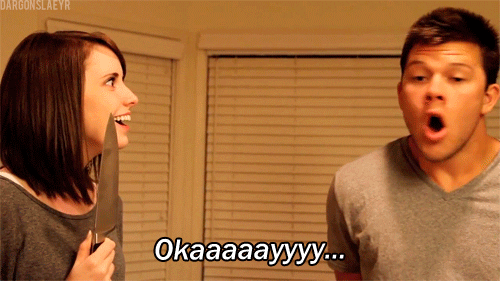 Not content to earn this most prestigious rank quietly, our erstwhile stab-happy hero has intricately documented his entire journey to knife nirvana on his YouTube channel, providing detailed statistics and breakdowns of stabbing weapons used as he climbed the games rank mountain – doubtless keen to inspire other have-a-go gunless heroes the world over.
His monumental feat even caught the attention of game developer Sledgehammer Games, who tweeted an appropriate WTF style gif to congratulate the mad bastard personally.
When asked what he planned to do with his new found fame, ThreeKnivesOnly opined: "I always set a goal of hitting max rank in every COD game by only using my knives so my main goal right now is hitting level 1000 in WWII. I have great expectations for COD 2018 because I'm quite the Treyarch fanboy and have loved the whole Black Ops series."
Maxed out level in CoD having never fired a gun?? What will nerds think of next…